No-Fuss Lawn Treatments Control in Oakton VA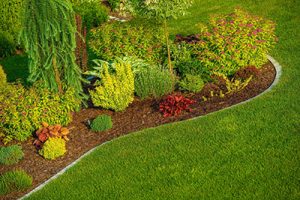 We know you love your lawn and landscape and you would gladly work all year long to see your vegetation thrive and your property turning into a small corner of Paradise for you and your family. However, even if you engage in regular lawn care activities, you know Lawn Treatments in Oakton VA are more difficult tasks than the eye can see. We have a growing pool of happy and loyal clients who work with us yearlong for all their lawn maintenance needs. If you want to become such a client, here are some things you need to know about our services and us!
Locally Owned and Operated Business at Your Service!
The company has more than a decade of experience servicing this area and we are the best money can buy. We owe our success also to the fact that we are a local family business that spares our clients of corporate shenanigans but does everything in its power to keep them happy.
We have a history with the area that helped us build one of the most successful programs of Lawn Treatments in Oakton VA. Given the fact that we know all native and alien weeds growing here, their behaviors, and their repellents, we managed to develop a unique treatment program.
We Offer the Following Lawn Treatment Services
Lawn Fertilizer Service
Crabgrass Control
Crabgrass Pre Emergent
Lawn Weed Control Services
Grub, Mosquito, Flea, and Tick Yard Treatments
And More!
Our Eight-Step Approach to Lawn Treatments in Oakton VA
Contrary to popular belief, weeds do not give you trouble from early spring to late summer. They are here to stay for an entire year and in order to fight them, you need the best weed-busters in the area: us.
Our treatments begin with pre-emergence weed control in early spring and continue all spring, summer, and fall. Just before winter gains its full force, we apply one last treatment, meant to boost the soil's health for the cold season, strengthen the roots, and prepare the lawn to burst in color and scent next spring;
Our treatments are different from property to property. Depending on your lawn's size, the grass varieties you grow, the soil's composition, and the micro-ecosystem thriving on your property, we tailor our treatments, so they are harmful to weeds while beneficial to all the other elements;
We also employ an eco-friendly approach, using substances that do not harm the environment, children, pets, or wildlife.
Professionals you can Trust
How do you choose a service provider? Is it the pricing plan or the wide variety of services it can provide? Is it the people implementing the service or the security you feel when working with them? If these are your criteria, we check all these boxes, and then some:
We work only with experienced and trained professionals in horticulture and agriculture;
We operate with the latest technologies, equipment, and software to offer you a streamlined, flawless experience, from the moment you call us to the moment our team leaves your property;
We use insurance and warranties to keep your property and our workers safe while performing Lawn Treatments in Oakton VA;
We offer integrated services to make your life easier as you consolidate all your lawn maintenance needs with only one company.
If you want us to rise to our impeccable reputation in the area, give us a call, ask for a free estimate, and let us perform that magic you see on your neighbors' yards and landscapes!