Simply the Best Lawn Care in Great Falls, VA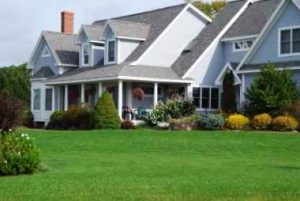 Green Hill Landscaping has got a great track record when it comes to lawn care. Great Falls, VA homeowners that have contracted us for their lawn care service needs over the years that we've been active in the area can attest to the efficiency of our quality-focused business guarantee. Our services, in terms of lawn care and aeration, and anything else of the sort that you might need, are either perfect, or we will return and make it perfect. If you're not happy with any of the work we've put in for you, we'll come back and repeat the treatment or service until you are satisfied. That's because we believe there is no better type of advertising than word-of-mouth and referrals from truly satisfied clients.
In the field of lawn care, it's easy to claim you're the best service provider around. Green Hill Landscaping, however, puts its money where its mouth is. We strive to constantly improve the quality of our lawn service offer and the skills of our lawn maintenance teams. We regularly train our staff and make sure all our equipment and vehicles are in good working order before they visit a client's property. We also encourage our clients to devise a flexible lawn mowing schedule, because we know how valuable your time is. With us, you'll never feel locked down into a contract that forces you to pay for services you don't really need.
No Fuss Lawn Care in Great Falls, VA? You Bet!
If you've ever had to hire several contractors to cover all your lawn care needs, you know how much of a bother this can turn into. You need to coordinate all of them, as well as your own time, and you end up paying more than you should in the first place. That's why Green Hill Landscaping strives to provide you with the services you need, in a single place. Dreaming of an impeccably manicured landscape? Check out our Services.
Our main goal is for you to have the best lawn in the area, and we'll help make it so, by handling your Lawn Care, Aeration, and any other service you could think of. But don't take our word for it, give us a call today at 703-327-3271, to tell us how we can be of assistance.