Best Services: Lawn Treatments in Potomac MD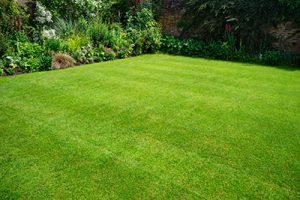 Homeowners in Potomac MD love their lush lawns and gardens, and they do anything for them to thrive healthily and plentifully all year long. More than that, however, they know they need to work with our Lawn Treatments in Potomac MD team to achieve those picturesque front lawns and backyards they enjoy so much. Why do they work with us and why should you too? Here are the main reasons we are the best Lawn Treatments company in Potomac MD!
We Take Lawn Treatments in Potomac MD Seriously
Your lawn and landscape survive and thrive if the soil benefits from a delicate balance between Nitrogen, Potassium, and Phosphorus. You will think achieving this balance is comfortable with soil amendments and fertilizer applications, but the truth is things are a bit more complicated than that.
Most people and many lawn care companies use a "one size fits all" approach to fertilization & weed control.
Given our ten years experience servicing the area, we are aware of what weeds emerge, when, and in what part of your property, under what conditions.
Moreover, in their rush to finish with their lawn maintenance tasks, people and lawn care beginners are happy to spray and pour chemicals in spring, summer, and fall and call it a day.
We apply an eight-step Lawn Treatments in Potomac MD program. We start in early spring with crabgrass pre-emergence control, continue all summer, and finish in late fall with root enhancements and soil preparations for the winter.
We Offer the Following Lawn Treatment Services
Lawn Fertilizer Service
Crabgrass Control
Crabgrass Pre Emergent
Lawn Weed Control Services
Grub, Mosquito, Flea, and Tick Yard Treatments
And More!
In this day and age, cohorts of people understand the importance of organic and eco-friendly lawn care and maintenance. They leave chemicals on shelves and turn to mulches, composts, homemade fertilizers and soil amendments, and so on. While we appreciate this paradigm shift, we also know that some DIY projects do not lead to week killing results.
We mix our blend of substances, tailored according to the chemical composition of your soil and the turf varieties you grow, and safely apply them. In this way, we make sure the ground reaches its nutrients balance, the weeds die, but the micro-ecosystem on your property thrives.
Another issue many lawn care companies avoid discussing is the integration of services. Some mow your lawn; others come to pick the debris. It means at least two bills, two different schedules, and complicated logistics. Above all, you probably get disconnected services that may be detrimental to your property.
Our Lawn Treatments in Potomac MD programs go hand in hand with soil aeration, lawn mowing, shrub and tree management, seasonal mulching, irrigation services, fall and winter cleanups, and more. We get to know your lawn inside out and apply treatments according to its needs.
Last but not least, besides professional work and impeccable logistics, we offer you free estimates and phone assistance. Give us a call, ask for an offer, talk to our representatives and learn more about our eight-step Lawn Treatments Potomac MD program and the people who will implement it for you!