Professional Lawn Treatments in Great Falls VA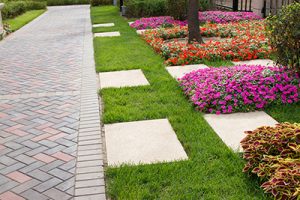 Responsible homeowners know about the importance of professional fertilization & weed control for their lawns. All year long, their landscapes and gardens face the attack of weeds while the soil tries its best to nourish the vegetation and fighting against the invaders. If you are shopping for state of the art Lawn Treatments in Great Falls VA, our family-owned company can become your reliable partner right away.
5 Things to Know about our Services of Lawn Treatments in Great Falls VA
A green and durable lawn and garden begins with fertilization, as rich soils can sustain not only your turf and flowers but also the micro-ecosystem thriving on your property. Here are the critical things to know about our service:
We offer an eight-step yearly fertilization program adapted to the seasonal changes that occur naturally on your property. We begin in early spring with a pre-emergence crabgrass program and end in late fall with applications meant to protect the roots against winter's cold and to promote the spring vegetation colorful blooming.
We tailor all our eight treatments depending on the type of grasses and plants you grow on your property, as we know that one size does not fit all.
We make our substance and application mixes – with the help of technicians in lawn treatments in Great Falls VA; all our trademark blends are ecologically friendly.
To us, your lawn size does not matter. Either you enjoy your large, welcoming property or your cozy small backyard, we tailor all our interventions in lawn treatments in Great Falls VA based on the size and type of your lawn and garden.
Our lawn treatments in Great Falls VA service works with lawn mowing as a prerequisite because you cannot have one without the other – and because our company offers a wide range of integrated services that function together as a mechanism.
We Offer the Following Lawn Treatment Services
Lawn Fertilizer Service
Crabgrass Control
Crabgrass Pre Emergent
Lawn Weed Control Services
Grub, Mosquito, Flea, and Tick Yard Treatments
And More!
Why Should You Choose our Lawn Treatments Great Falls VA Company?
We know many companies are promising the same thing over and over when it comes to lawn care and landscaping services, but you have to understand that not all providers are created equal. Here are the crucial advantages you will obtain for choosing our lawn treatments service in Great Falls VA:
We are a family-owned business with more than a decade of serving your area. It gives us the advantage of understanding in depth the changes occurring due to weather, the dynamic of the environment in the area, and the behavior of all native species of plants and weeds as well.
We work with highly trained professionals who can study the particularities of your property and assess its needs; our technicians have the experience and knowledge to offer you customized services that address all problems specifically when it comes to weed control and soil fertilization.
We offer our clients the opportunity to consolidate all lawn care and landscaping needs and services under the roof of only one company.
You can always give us a run for our money to test our expertise and unparalleled reputation by giving us a call and requesting a free estimate!