Winter Clean Up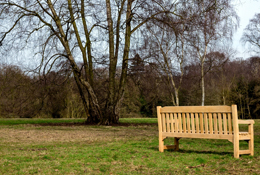 You know how the seasons go. We have beautiful weather in the spring, summer, and fall, and it's just cold in the winter. Each season brings with it a unique list of things to do to prepare for the oncoming weather, and winter clean ups are part of the game. At Green Hill Landscaping, we know how to keep your lawn looking it's best, even in the winter months.
Our service keeps your lawn clean and healthy, and you get to spend your time doing the things you really enjoy. Let us handle the dirty work for you, while you stay inside, out of the cold.
Investing in Seasonal Clean Up
Before you decide to do it yourself, get to know what kind of investment you're making using our winter clean up services.
More time to spend with the family
Less time spent cleaning the lawn
Less need to store lawn equipment
Healthier lawns
Green Hill Landscaping provides winter cleanup services. While we all enjoy the beauty of winter snows and cope with the problems the cold and ice brings, our yards can suffer if we don't take care of the necessary chores during the winter season. At Green Hill, we are ready to help our customers prepare for the winter season before the snows fall and recover from winter's damages in the spring. You can rely on Green Hill to keep your outdoor spaces in great shape, no matter what the season is.

The Green Hill Landscaping Service Advantage
Winter Cleanup – Per Year (Jan-Feb)
Pickup fallen sticks, branches, and minor late to fall winter leaves in grass and maintained mulch bed areas on property approximately every 2 weeks during winter months.
Note: Includes sticks, branches up to 5″ in diameter … larger tree removal would be estimated separately.
---
Ready to get started?  Simply fill out our Free Estimate form.
Still have questions?  Contact Us and a representative will assist you with any questions or concerns you may have. For fastest service, call us today at 703-327-3271.