Plant & Shrub
Plant and Shrub Fertilization and Insect/Disease Control Program – 5 applications per year.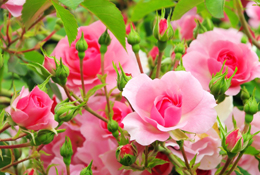 The need for professional plant and shrub care often goes overlooked. But a flourishing landscape will greatly improve the overall appearance of your property while increasing its value. Green Hills Landscaping offers a range of plant and shrub services designed to give your landscape the nutrients, protection and conditions it needs, not only to survive, but to thrive.
We begin with a plant & shrub evaluation, which helps us to determine the specific needs of your landscape. Then we create a tailored plan to give your plants and shrubs exactly what they need to flourish.
To help maintain healthy and disease free growth we can provide fertilization applications that ensure your plants and shrubs are getting the proper nutrients, while also helping to prevent harmful diseases. We will analyze your needs to customize the right combination of industry leading products to use for your specific application.
The Green Hill Landscaping Service Advantage
Plants and Shrubs (less than 15 feet in height) will be fertilized with a specially formulated treatment to promote healthy growth. Our Professional Insect/Disease Control Program will be utilized, with regular inspections and appropriate applications made on those plants identified with insect or disease symptoms.
Note: Lawn Mowing Service a prerequisite, service not offered a la carte
---
Ready to get started?  Simply fill out our Free Estimate form.
Still have questions?  Contact Us and a representative will assist you with any questions or concerns you may have. For fastest service, call us today at 703-327-3271.